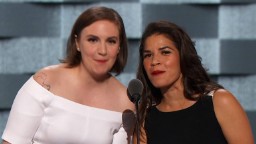 In order to examine economic trends and social changes over time, demographers compare groupings of people bracketed by birth year. There are sometimes variations in the birth year that begins or ends a generation, depending on the source. The groupings below are based on studies by the
US Census,
Pew Research and demographers Neil Howe and William Strauss.
Born in 1924 or earlier.
Tom Brokaw coined the term the Greatest Generation as a tribute to Americans who lived through the Great Depression and then fought in
WWII.
His 1998 bestselling book, "The Greatest Generation," popularized the term.
The Silent Generation
Born 1925-1945 (Sometimes listed as 1925-1942).
The Silent Generation helped shape 20th century pop culture, with pioneering rock musicians, iconic filmmakers, television legends, beat poets, gonzo journalists and groundbreaking political satirists.
Baby Boomers
Born 1946-1964 (Sometimes listed as 1943-1964)
Baby boomers were named for an uptick in the post-WWII birth rate.
Generation X
Born 1965-1980 (Sometimes listed as 1965-1979)
"Class X" was the name of a chapter in a 1983 book, "Class: A Guide Through the American Status System," by historian Paul Fussell. Novelist Douglas Coupland used the term as the title of his first book, "Generation X: Tales for An Accelerated Culture," published in 1991.
No members of Generation X have served as president.
Millennials
Born 1981-1996 (Sometimes listed as 1980-2000)
Howe and Strauss introduced the term millennials in 1991, the year their book, "Generations," was published.
About 15% of millennials age 25-37 lived at home with their parents as of 2018, according to Pew. Fewer members of older generations lived at home with their parents between the ages of 25-37. The rate for Generation-X was 9%. The rate for Baby Boomers and the Silent Generation was 8%. Education factors into the percentage of millennials living at home. Among millennials without college degrees, 20% lived at home with their parents.
2016 was the first year any millennial was eligible to run for president (the minimum age is 35).
Generation Z
Born 1997- no endpoint has been set
High school completion and college enrollment rates for Gen Z are up, with significant increases for young adults who are Hispanic or African-American, according to Pew. In 2017, 64% of Gen Z women aged 18-20 were enrolled in college, an increase over millennials (57%) and Generation X (43%).